Welcome Letter from the Chair
October, 2019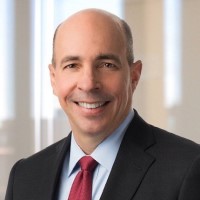 On behalf of the Massachusetts Board of Bar Overseers (BBO), I'd like to welcome you to our website. We hope you find this site to be a convenient way for attorneys and the public to obtain information about the BBO and the many services we provide. Here are some of the key features of our site:
A newly improved version of the "Look Up An Attorney" function found on the homepage and banner menu with enhanced sound-like technology, artificial intelligence and indexing. The function allows you to locate attorneys registered in Massachusetts, determine whether the attorney is covered by malpractice insurance or has been the subject of public discipline in the past.
Instructions on how to file a Complaint against a Massachusetts attorney (https://www.massbbo.org/Complaints).
For clients who wish to make a claim to recover a loss of money or property caused by certain types of dishonest conduct by a Massachusetts attorney, a link to the Clients' Security Board (https://www.masscsb.org).
Educational materials regarding ethical rules and attorney discipline, including the following: Massachusetts Rules of Professional Conduct (https://www.massbbo.org/Rules); Discipline Decisions of the Board of Bar Overseers (https://www.massbbo.org/Decisions); a recently published legal treatise titled "Massachusetts Bar Discipline, History, Practice and Procedure" (https://www.massbbo.org/BBOTreatise); and articles published by the Office of Bar Counsel regarding legal ethics and discipline (https://www.massbbo.org/Ethics).
An Attorney Registration portal (https://www.massbbo.org/AttorneyType) for use by attorneys when they register, renew or change their registration status.
Links to other key resources for attorneys, including Lawyers Concerned for Lawyers (https://www.lclma.org/), providing free and confidential mental health resources, addiction recovery support, and practice management services for attorneys; and Law Office Management Assistance Program (https://masslomap.org/), providing guidance to attorneys who need assistance with professional office practices and procedures.
News and announcements of interest to the profession (https://www.massbbo.org/Announcements).
If you have any questions or comments please feel free to contact us at webmaster@massbbo.org. Thank you for visiting.
Jeffrey R. Martin
Chair, Board of Bar Overseers