Welcome Letter from the Chair
August, 2017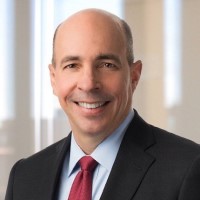 Welcome to the new website of the Board of Bar Overseers!
We created this website to provide easier access and a broader range of resources for use by attorneys and the general public. Some of the features of the site are highlighted below:
In short, our new site is, indeed, one-stop-shopping for all matters relating to the regulation of the Massachusetts Bar.
We are proud of the work of our Chief Information Officer, Don Campbell, who directed the creation of this website along with our professional consultants, Slalom Consulting. Please make use of the resources on our site. The content is regularly updated and supplemented with new material, so check back often. If you have any questions or comments, contact us at webmaster@massbbo.org.
Thanks for visiting!
Vincent J. Pisegna
Chair, Board of Bar Overseers